Buy It Where You Burn It - Use Locally Sourced Firewood This Summer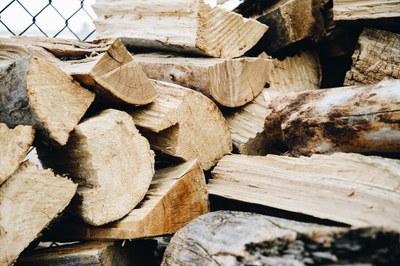 As families prepare to enjoy a campfire over Memorial Day weekend, residents and visitors are encouraged to think before they bring firewood along to their camping destinations. Using locally sourced firewood is the one of the best things North Dakotans can do to prevent the spread of invasive tree insects, like emerald ash borer. Now more than ever, the North Dakota Forest Service is advising everyone to "buy it where you burn it" when it comes to firewood this summer.
Native to Asia, the emerald ash borer (EAB) attacks true ash trees (Fraxinus spp.). The larvae feed under the bark, disrupting the movement of water and nutrients and killing the tree within several years. EAB has killed hundreds of millions of ash trees in the United States over the past decade.
Emerald ash borer has been a threat to ash trees in America since it was first discovered in Michigan in 2002. It has since spread to 36 states, with the closest discoveries to North Dakota being Sioux Falls, SD; Sauk Centre, MN; and Winnipeg, Manitoba. That was until March 2023, when boulevard trees in Moorhead, MN, were confirmed to be infested by the invasive insect.
North Dakota has more than 95 million ash trees. Tree inventories in North Dakota communities show that ash trees make up between 20 percent to 80 percent of all trees along streets and in city parks. They are also found in rural plantings, windbreaks, and native forest areas.
"EAB spreads slowly on its own, but it can be moved long distances in firewood and ash nursery stock," State Forester Tom Claeys said. "Please buy your firewood from local sources, and if you are coming from out of state, don't bring firewood with you."
Residents and visitors are encouraged to buy or gather firewood near the place it will be burned or use certified, heat-treated firewood. The NDDA has partnered with a free firewood finder to help users find and advertise local firewood at https://www.firewoodscout.org/.
More information about EAB is available on the NDDA website at www.nd.gov/ndda or at www.ndinvasives.org.