Arbor Day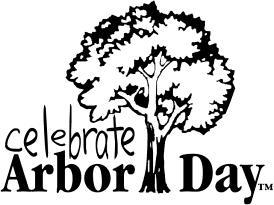 What is Arbor Day?
Arbor Day is celebrated annually to recognize the role of trees in our lives and promotes tree planting and care.  Celebrations are held all around the world, as the tree has appeared throughout history and literature as the symbol of life.  As a formal holiday, Arbor Day was first observed in Nebraska in 1872, thanks to the efforts of tree enthusiast J. Sterling Morton.
When is Arbor Day?
National Arbor Day is celebrated on the last Friday in April.  In addition, every state has an official State Arbor Day, celebrated on a date appropriate for tree planting in that region.  In North Dakota, the first Friday in May is the designated date, and the entire month of May is designated as Arbor Month.  But Arbor Day can be celebrated any time!  Having an Arbor Day observance and proclamation is one of the four program standards of Tree City USA.  Each Tree City USA community celebrates an annual Arbor Day on a day that appropriately represents that community.
For more information on Arbor Day, visit the Arbor Day Foundation website at
North Dakota State Arbor Day 2014
Every year, a State Arbor Day celebration is hosted in different locations across North Dakota.
In 2014, the State Arbor Day was celebrated in Cando, in recognition of Cando's achievement of twenty-five years as a Tree City USA community.  The event was held at North Star School, and featured musical selections, an address by the State Forester, presentation of awards for a poster contest, distribution of apples and Ponderosa pine tree seed packets, and the planting of an Autumn Blaze maple on the school grounds.