Pictures from Field Day
The NPPGA Potato Field Day was an awesome day! Talks were great, fields looked amazing, and the meals were super. Thanks to Hoverson Farms, Oberg Farms, NPPGA potato associates, NPPGA, NDSU Extension Service, and all the corporate sponsors.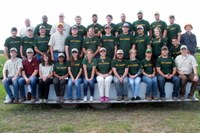 Pictures from field day are available on the Potato Extension Facebook page or click here!