Late Harvest Thoughts
Here are some thoughts and pointers for late season harvest. Good luck getting out the crop. Thank you for being potato farmers and providing a nutritious, healthy food.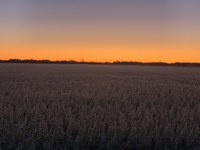 ND Sunrise (10/24/19)
Late Harvest Thoughts
by Andy Robinson
This is certainly not the harvest anyone envisioned for 2019. The beautiful sunshine was a nice change today. Saying that indicates how difficult the past 2 months have been. It's been the most difficult harvest I've seen during my time at NDSU / UMN, so my hat is off to all you that are out there pulling trucks and working long hours and doing everything in between to provide potatoes to feed the world. Keep up the good work and know you are appreciated for your efforts. I know that all the NDSU Extension family has your back and are here to help in any way we can.
Today I got to get a little dirty digging out a snowbank so I could get some equipment to harvest research plots later this week. Who knew a potato fork would work so well to break up and move a snowbank?
As I'm aware, the focus right now is on getting the crop in the bin. Here are a few things to keep in mind when harvesting cold tubers and storing them. This information provided by the Idaho Potato Pest Resource Group, specifically Mike Thornton and Nora Olsen.
Cold pulp temperatures will dramatically increase the risk of both shatter and blackspot bruising. Be extremely vigilant in lessening impacts, minimizing drops, and keeping chains full. More information and educational videos can be found at https://www.uidaho.edu/cals/potatoes/bruise-management.
It can be difficult to sort out frosted potatoes especially if they are not showing shriveling, weeping, or typical frosted symptoms. Show various examples of frosted potatoes to help employees identify and sort out those potatoes going into storage. Green potatoes have a higher chance of frost. Instruct employees to pick out all green potatoes going into storage.
As frosted potatoes breakdown in storage they give off considerable water and increase overall humidity in the storage. Factor the additional water in and adjust humidification as needed. You will need to dry out the frosted potatoes with a strong ventilation and reduced humidity program. Moisture given off from the frosted potatoes needs to be exhausted, and if recirculated, humidification needs to be adjusted to factor in the substantial return air moisture. Frosted potatoes have the potential for soft rot development – lots of air, reduced humidity, no free moisture, and temperatures of 50F or lower will help in lowering the risk of breakdown. Note -- humidity reductions will negatively impact quality of the good potatoes with increased risk of higher shrinkage and pressure bruise.
Cold potatoes still need to be wound healed, but extreme caution is needed to avoid condensation in storage. Depending upon humidity, warm air on cold potatoes has the potential for condensation on the potatoes and rot breakdown. Adjust humidity and temperatures to avoid condensation and decide if you can wound heal at cooler temperatures. Healing will take longer and potatoes will lose more weight and be at a greater risk for pressure bruise and dry rot decay, but the risk for soft rot may be lessened.  Process potatoes will need to be warmed and cured at temperatures and durations to lower sugar accumulation that occurred due to the colder temperatures.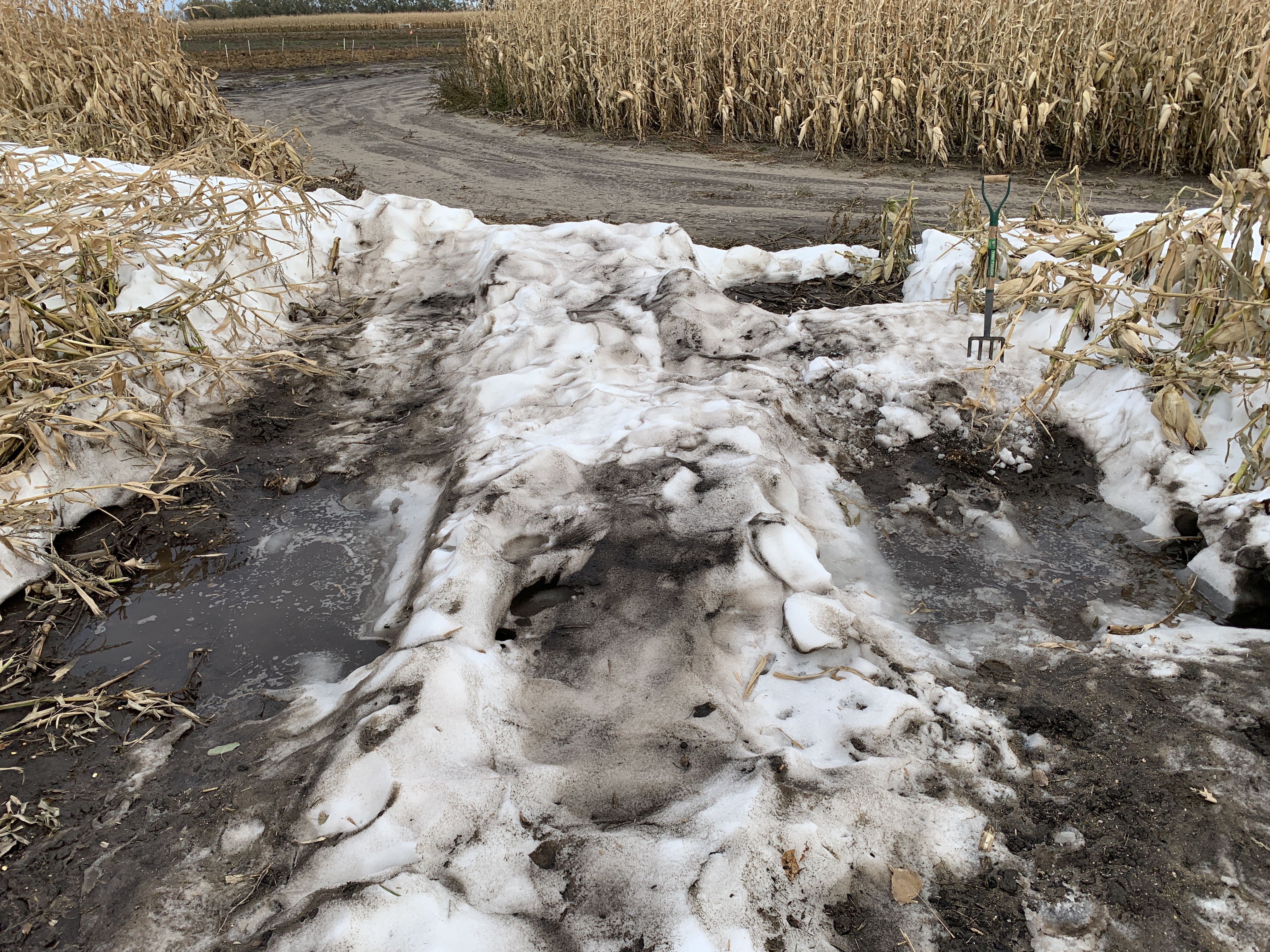 Image 1. Snow bank.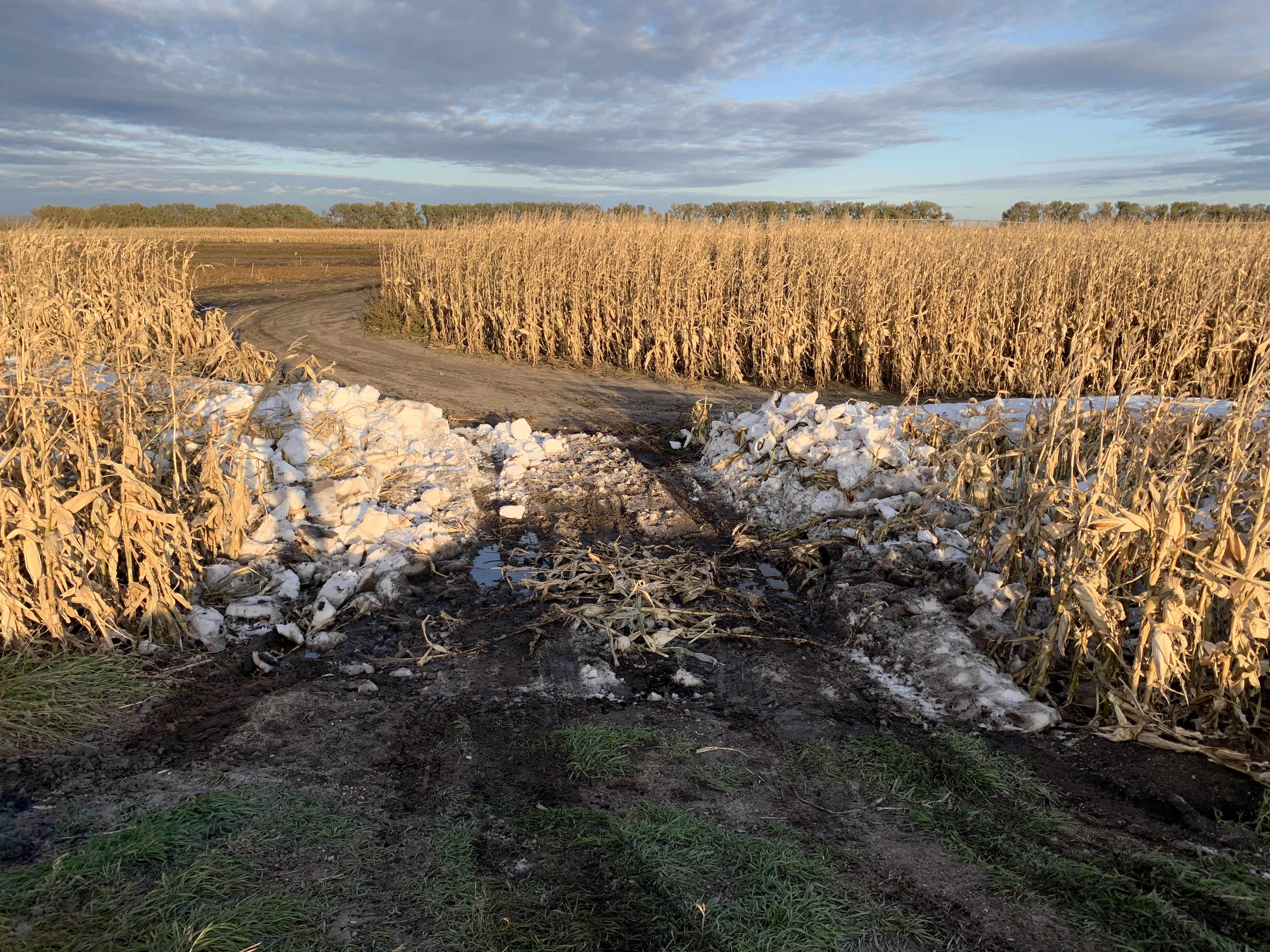 Image 2. Snow bank opened up.