Aphid Alert August 10, 2018
Another big aphid week! A total of 301 aphids, 263 of which were vector species. We're continuing to see a lot of different species captured; 15 different aphid species from 14 of the 16 sites reporting. The heaviest flights were in Grenora (80), Crookston (37), and Perham (36).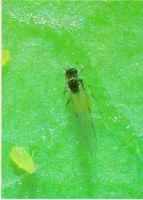 Check out all the Aphid Alert data at:


Thanks Dr. Ian MacRae!