2015 NDSU Pest Management Guides Available
Fungicide, Insecticide, and Herbicide Guides for Potato Production (and other crops) are available to assist farmers with management decisions. These guides are for labelled products in North Dakota. Please check your state for current label recommendations. Inclusion in or exclusion from this page does not infer any recommendation or statement of efficacy. No statement or inference of comparative efficacy between products is included in this document. This information is from current registration labels as available.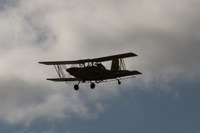 The 2015 Pest Management Guides for potato are available on Pest Management Guides tab (left side of this website). Please refer to these guides for information on pesticides, efficacy, and other important information. If there are questions please contact me (contact info on the right side).