Hazelnuts – American hazelnuts (Corylus americana) x European hazelnuts (Corylus avellana)
Breeding is expanding the range of eating-quality hazelnuts.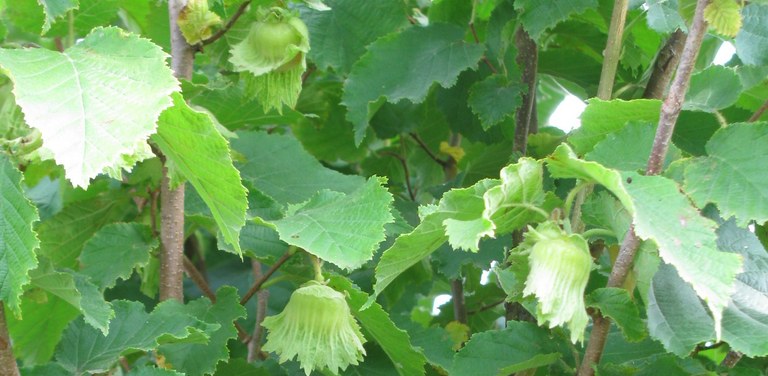 2018 Canadian Hazelnut Green Nut Notes
2018 Canadian Hazelnut Plant Notes
North Dakota is home to both beaked (Corylus comuta) and American hazelnuts (C. americana).  The hazelnuts of industry are European or common hazelnuts (C. avellana). They are native to Europe and western Asia. They are also grown in Oregon, where planted acreage is growing exponentially.
CREC hosts six F1 hybrids from University of Saskatchewan-Saskatoon. We also have several improved selections of plants from Riverbend Hazelnuts of Horace, ND.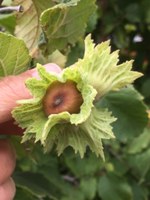 More Information on Hazelnuts:
www.arborday.org/programs/hazelnuts/consortium/
http://riverbendhazelnuts.blogspot.com/