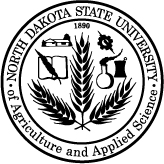 North Dakota State University
State of the University Address

President Dean L. Bresciani

Friday, October 8, 2021 • 10 A.M.
Welcome everyone to the 2021 North Dakota State University State of the University Address. My name is Matthew Friedmann and today I have the honor of welcoming you all to this long-standing tradition and introducing a man who today for the 12th and final time will give this historic address.
Dr. Dean L. Bresciani has proudly served as the President of NDSU for more than 12 years. He is someone I have known for the last 6 years during my time as a student, first as the Dean of NDSU, then a few years later after realizing that he is in fact not the dean rather the president. I am not quite sure how I got that impression but oh well I am not one to dwell on the past. But what I am here to do today is to give you some insight into a president who I have come to know and respect. Someone who I, and countless students before me, have looked up to and referred to as a mentor and even a friend.
At NDSU we have a little saying which some of you may know, Student Focused, Land Grant, Research University. These three pillars of our institution were conceived in-part and championed by President Bresciani as he has led our university over a period of time that has spanned beyond a decade. These pillars are what define who we are and what make our university the best institution of education in the State of North Dakota.
As a student I am here to attest to the truth of these pursuits, and to President Bresciani's unwavering commitment to the first, and in my experience, the most important, student focused. Student focused is not so much a pillar as it is the foundation to everything that he has done at NDSU. President Bresciani professes his devotion to students while also structuring his leadership in a way where the student voice is always at the table. While I served as the student body president last year this couldn't have been more evident. During the pandemic there was tough decision that needed to be made. Decisions that would have profound impacts on the way students experienced their education. I tell you that these decisions were rooted in the needs of students. Take for example the herculean effort that was undertaken by this university and led by President Bresciani to prepare campus for the return of students last fall. I remember sitting down in the classroom for my first class and thinking to myself how lucky I and my classmates were to have an advocate and leader like President Bresciani. It would have been much easier for someone to throw in the towel and move our entire university online. But he knew how important it was for our learning that we had the opportunity to be in the classroom and so that is what happened. A testament to the transformational power of real leadership.
Last spring I got the chance to witness President Bresciani in action again as he welcomed a group of admitted students to campus. As he shared all of the wonderful things this campus would have in store for them, I distinctly remember the looks of amazement on the students and parents faces as they realized that the president of the university found time in his day to welcome them. When he finished his welcome, he did something that I will never forget. He gave the entire room his email address and challenged them to send him an email with the promise he would respond within the day. I was completely taken aback by how deep his commitment to students truly is. How accountable he genuinely feels to the students this institution serves. I know it may sound like something you just say but I can attest to being looped in on emails he would send to students late into the night, responding to a concern they had about the dinning centers meal schedule. No student concern was too small or insignificant to warrant his attention.
As the stories of President Bresciani's time here at NDSU are told, it begins to become clear the type of leader he is and the person we know and admire. A president who embodies the spirit of this university and a man whose legacy will be carried on through the triumphs of the students who he serves. He is a mentor who I am proud to call a friend and as he takes the stage for the final time, please join me in giving him a warm and well-deserved welcome. Thank you.

------------------------

Thank you Matthew for an introduction that will remain special in my memory, both in what you said and that it was you who said it.
I'd also like to thank the business and industry, civic, legislative and alumni leaders joining us this morning from across the state, as well as of course the students, faculty and staff who are at the core of what we do and how we do it.
Finally, and not to be overlooked, are my presidential colleagues at the other ten colleges and universities in North Dakota. In particular, I want to recognize Dr. John Richman of NDSCS in both Wahpeton and Fargo, whose visionary leadership we will lose in December. Only they can fully appreciate the demands and sacrifices required of campus leaders, and my heart-felt feelings for our NDSU family.
As you know, this will be my last state of the university address. Twelve years ago I came here from Texas looking for the opportunity, with you, to make a positive contribution to those we serve … defining that in the broadest terms possible: NDSU, Fargo, our state and even our nation. Along those lines, I'd like to talk through our past, present and future – and what makes me feel so connected to this place.
As a reminder of the past, our modest beginnings were as the North Dakota Agricultural College (NDAC), which would become North Dakota State University of Agriculture and Applied Science, which matured to North Dakota State University – and is commonly now simply NDSU.
Keep in mind that Fargo, and the "Ag School," were never supposed to be much. NDAC was intended to stay a sleepy campus in a sleepy town and not much more. It's tempting for me to jump ahead to today, and the NDSU and Fargo we've come to be -- but I'm going to resist.
If you go back with me to our campus in the late 1800s, we'll look to the west and see Dr. H. L. Bolley's agricultural research test plots – which predate the establishment of the college. Their over-130-year records, under every imaginable pest, disease and weather condition, offer a research baseline with few if any comparisons, in any discipline, nationwide. That research has created the leading economic engine of our state over time. As a result, North Dakota's agricultural viability and competitiveness is measured not on a national basis, but on a world-wide basis.
Did you know that of the 16 major commodity crops grown in the United States, the #1 producer of eleven is North Dakota? Know we're no slackers on the other five; we are either the #2 or #3 producer in the nation.
As we cross campus, we'll find ourselves standing next to chemist Edwin Ladd, who in 1906 was one of our first full-time faculty members, and began a project to improve paint through research on its adherence to fence planks. We talked about that in 2010 when I shared my first state of the university address with you, and I still think about that today.
If history has taught us nothing else, it has taught us that research, teaching and service to our citizens can launch a university to levels unimaginable back in 1890 when our first six students arrived. It has taught us that no problem is unsolvable, no challenge is insurmountable, and no aspiration is out of reach. Successfully creating knowledge never before known, teaching it to our students, and applying it to the challenges our citizens face – completely changed the future for NDSU – a place which by today's standards, in the 1800s, was extraordinarily humble.
However, let's keep moving down the path we are on – to today. Criticism of contemporary higher education is rife in national media. Assertions are that it costs too much, students learn too little, and everything done on a college campus can be accomplished through online approaches.
While there is only dubious economic and educational merit to those assertions, in contrast, it is interesting to note that more students than ever before in the history of our country have access to post-secondary education.
Also, after a year-long national experiment with online and hybrid forms of education, we have learned that many if not most students simply don't do as well through that mechanism. While it was a forced and painful experiment, that did at least allow students to stay on a path to graduation, we learned it is not the panacea once thought.
Like our peers nationally, NDSU has certainly been stressed by the "COVID defined" past 19 months. However, the long-standing "can do" attitude of NDSU faculty, staff and students has never before been so evident.
Teaching, research and service continued – and have actually been trending upward. Our students responded by enthusiastically returning to campus this fall, and they did so in substantially larger numbers of new first-year students (up 8%), new international students (up an incredible 49%), and new transfer students (up 5%)!
In addition, a new degree completion program is attracting students who had stopped out of college before finishing their degree. The program has been wildly successful, re-enrolling over 60 students in the first three semesters of its existence, and has already graduated 30. The program's success has undoubted been elevated by the over $100,000 it has received in private scholarship support.

In an overall sense, it is worth noting that:
More ND high school graduates attend NDSU on a full-time basis than any other college or university in the state.
More out of state high school graduates attend NDSU on a full-time basis than any other college or university in the state.
Those students lead our state in retention and graduation rates – and …
The majority of our graduates stay in North Dakota to enter our workforce in some of the best compensated jobs in the state, which means an improving tax-base that all North Dakotans benefit from!
What we do, and what our students receive by being at NDSU, is more than ever before recognized and appreciated by our graduates. They "get" that NDSU is quite possibly the best financial investment they will make in their lives.
NDSU's other performance metrics don't lie, and over the past twelve years, there are some metrics that should matter to anyone who cares about North Dakota higher education:
Bachelor degree completions have increased
Graduate degree completions have increased
Student to faculty ratios have decreased
Administrative costs have decreased, and are now the lowest in the state higher education system
The NDSU endowment has increased by 220%
Our long-term financial stability has gone from one of the worse to one of the best in ND
Our bond-ratings by every national firm evaluating us have substantially improved
Deferred maintenance, long-accumulated prior to 2010, has been more than cut in half
Our annual economic impact on the state is a stunning $1.5B!
Research expenditures have been trending back up…in spite of there being 165 less faculty and staff on our campus due to serial state budget cuts
Licensing and royalty income have hit their highest point ever
There are more new and renovated building than ever before in NDSU history:

including the new and largest academic buildings on campus
including the new and largest non-academic buildings on campus
including grounds and campus-wide infrastructure that has never been in better shape
The bottom line? One could easily argue that NDSU, in its entire history, has never been in a better position – and poised to be even more successful in the future.

Against all odds, NDSU has gone from a struggling small agricultural college to our state's only National Science Foundation top-100 ranked public research university. We have become the student school of choice in our state, and we have accomplished these things, over the past twelve years, in spite of daunting if not unprecedented challenges too often put before us.
While it would be understandable to sit back and declare victory, that is not what I see anyone at NDSU doing. That sets up why I'd like to now shift to our future, and the emerging opportunities before us.

Aside from NDSU's performance to date:
We are living in the largest city in our state. Our metropolitan statistical area well exceeds a quarter million people, is projected to exceed a third of a million in the foreseeable future, and is faster growing than any other location in North Dakota.
NDSU has become recognized as one of the pillars of our local community's successes, and we do that in partnership with the other four outstanding colleges and university here, which with NDSU, represent some 35,000 college students!
Our private sector friends are ecstatic about what is happening at NDSU, and have demonstrated that enthusiasm in a very material way through the "In Our Hands" campaign. In our Hands is by far the largest fundraising effort not just in state higher education history -- but relative to any fundraising effort, ever, in North Dakota. That's with a full year left on the original timeline for the campaign, and its early ending now scheduled for December 31st of this year. People don't invest like that -- in the future of students, faculty and staff, programs and facilities, unless they are sure they are putting their hard-earning personal resources in to a university that has a proven track record and even greater potentials.
In the future, it's hard to argue that our enrollments won't grow. We are uniquely positioned in our state to do so, and North Dakota desperately needs that to be the case if we are to see our economy prosper. The three burgeoning K-12 school system here, in combination with NDSU's growing national reputation with students living not just in North Dakota, but all over the country and the world, in combination with NDSU's noteworthy retention and graduation rates, clearly bolster that aspiration.
As the gift-wrapping and bow on our future, a bourgeoning local community, and quality of life here, offer an incredible and relatively unique springboard to even greater collective accomplishments.
In a nutshell, the passion and the fun that our campus family enjoys, together in a rich and robust learning environment, seems to suggest that our successes will continue to open doors that would have been unimaginable to Dr. Boley, or Dr. Ladd, or those first six students who walked through the gates southeast of Old Main.
To hear more about how we will funnel our scholarly potentials in the future, so as to provide the greatest yield and contributions possible, it is now my pleasure to introduce our Provost, Dr. Margaret Fitzgerald.

------------------------

Good morning and Happy Homecoming!
President Bresciani invited me to talk with you today about changes in higher education and NDSU's new strategic plan.
The higher education landscape is changing dramatically.
We've adapted to alternative ways of teaching and learning through HyFlex,
we've reflected on what it means to be a diverse and inclusive campus,
and we've come together as a campus to thrive during a pandemic.
But with these positive advancements also come challenges.
Changes in demographics, enrollment, state support, and modalities of educational delivery are just a few of the major variables impacting colleges and universities across the country.
The good news is that NDSU is positioned to succeed if we act strategically, thoughtfully and creatively.
We need to evolve NDSU's operations to position it for success in the upcoming years and decades.
That requires taking a hard look at our academic programs to see what we do well, and where we need to make improvements.
NDSU needs to grow high-impact academic programs to meet labor force demand AND be responsive to student demands to increase recruitment and retention.
We must optimize the use of our resources to serve our land grant mission and function in a financially sustainable way for the long run.
Due to the complexity of this process, we hired Huron Consulting, one of the premier educational consultants in the country to help guide our planning.
Huron analyzed NDSU's financial and administrative data to develop an objective, data-based report about our academic programming.
Through the review process, Huron was able to present and discuss opportunities for NDSU to optimize academic resources in course economics, faculty effort and pay, academic overhead, graduate education and program growth. They were also able to advise each dean on college-level opportunities.
I have established two committees so far that are evaluating Huron's work. One committee is reviewing the findings and recommendations to provide input on how campus should structure graduate education in the future.
Another committee is reviewing the findings and recommendations on class and section sizes for sustainability moving forward. We anticipate forming additional work groups in the near future.
The purpose of hiring Huron was not for Huron to make decisions, but rather for our campus to have a common set of facts and data that we can use to make decisions. We must be strong enough as an institution to assess ourselves and be objective about what we see. These decisions will be guided by our new strategic plan.
In 2019, a committee was formed to lead the development of NDSU's next strategic plan. The plan was launched in 2021 and will serve as our guide for the next 5 years.
The strategic planning committee was a well-rounded and diverse group of faculty, staff, administrators and external stakeholders and includes five main pillars.

I'd like to highlight each of these key areas.

With Pillar 1: Diversity, Inclusivity and Respect,
our main goal is to create and maintain an open and collegial environment to promote inclusivity and diversity as a cornerstone of education, research and outreach.
NDSU must intentionally recruit, engage, include, and support students, faculty, staff, and administrators from all backgrounds, including but not limited to first-generation students, international students, persons with disabilities, Indigenous communities, veterans, student parents, communities of color, New Americans, LGBTQ+ individuals, adult learners, and those who continue to be underrepresented and who remain on the margins.
This pillar is critical to serving our communities and our land-grant mission. Programming, curriculum, outreach opportunities, and policies that embrace inclusivity will enrich the NDSU community with a variety of viewpoints and foster the creativity and vitality that comes with increased diversity.

Pillar 2 focuses on Student Success and Achievement
The primary goal of this pillar is to provide transformational experiences for students through high-quality education and opportunities for personal and professional development.
This includes, for example, preparing students to be successful in a globally connected world, improving students' academic success with outcome-based, experiential learning opportunities, and fostering a supportive environment focused on all students' well-being.
Our best recruiting tool is an engaged, supported, and successful student body.
And our best retention tool is our faculty, administration, and staff because they carry our values to enhance our students' success.
Living out our motto—as a distinctive student-focused, land grant, research university—is our path to being a successful and healthy university and improving our community, state, region, and world.
Pillar 3: Research and Creative Activities emphasizes the goal of advancing NDSU's stature as a nationally and internationally recognized research university,
engaging in transformative research and creative activity, and increasing the quality and quantity of scholarly activities to generate new insights and knowledge that will benefit the state and address central challenges of our global future.

We aim to engage all of our stakeholders – faculty, staff, students, and external partners – in top-quality research and scholarship that is relevant to local and global challenges, especially as it relates to agricultural production and food systems, manufacturing and material science, biomedical research, cybersecurity, the sustainability of natural resources, and the livability of rural communities.

Pillar 4 pertains to Education, Extension and Outreach
Our goal is to provide innovative, student-centered education and conduct transformative research that impacts the state through meaningful outreach.
We engage in high-quality research and scholarship relevant to local stakeholders and disseminate that work through Extension and outreach efforts
to improve prosperity and the quality of life in North Dakota.
We are present and actively serving every county in the state and are highly engaged with many partners and collaborators. We embrace our land-grant mission to serve the constituents of the state.

Pillar 5 informs Resource Planning and Development
It is our goal in this final pillar to support and enhance innovation and excellence through strategic investments in sustainable infrastructure.
North Dakota State University's backbone is the people, places, processes, technology, and financial resources that make up our infrastructure.
We are committed to the effective stewardship of resources and responsible investment that will support this strategic plan's goals and allow us to pursue continuous improvement.
I encourage all members of the NDSU community to embrace the pillars and goals of the strategic plan. It is a pathway to great things.
I am confident that NDSU has a bright future. We stand on the shoulders of those who came before us—the founders who created an accessible institution of the highest quality, the faculty and staff who built this university—intellectually, physically, reputationally—who put NDSU on the map and more than anything, would like to see us thrive.
We have a responsibility to the students and families who trust us, and the current faculty and staff who show up everyday to make NDSU the best it can be.
NDSU will be challenged in many ways in the future.
But we are resilient, proud, inspired, determined, and committed to the success of our students.
Please join me in welcoming back President Dean Bresciani.

------------------------

And now, let me offer a few words of summary and closing. We all recognize that NDSU has faced and weathered issues throughout its history, but achieved broad-ranging success in spite of those issues. Reciprocally, and with no little irony, many argue that those issues are because of our broad-ranging success – which has led to NDSU becoming the state's largest, most successful, most comprehensive and most complex university.
However, regardless of those issues, our commitment to those we serve remains steadfast.
We make lives better by providing affordable high quality education to our students, and we educate more students, and retain and graduate them faster, than anyone else in our state.
We make lives better by the creation of new knowledge that our research leads to, and we produce more new knowledge than anyone else in our state.
We make lives better by the service, outreach and engagement we provide those around us, and in every county of North Dakota. We do that as the core of our land-grant mission, and we do that more than anyone else in our state.
In parallel, our bonding agencies – Moody's, and Standard & Poors, consistently point to those and other indicators of NDSU's success – ranging from enrollments and market position to institutional leadership. The expert nature of their findings are the standard by which all 3,500 colleges and universities in the nation are gauged. Within the business of higher education, their findings are considered inarguable.
However, don't underestimate our headwinds. What we do is complex and challenging, and the path to success is not always well paved. That said, we bring to the fight faculty, staff, students and friends who are passionate, who are hardworking, who are brilliant, and who have a sense of responsibility that overcomes any obstacle put in our way. We are, collectively, N. D. S. U. That means something I've come to appreciate is at times intimidating to others, but it is why we continue to succeed and why North Dakota benefits by that being the case.
As I complete this presidency, which I have had the enormous privilege to serve, I can't help but reflect on the trajectory of my life – a life that was transformed by higher education. I have certainly told my story before, but I'll ask your indulgence one more time, and with a very specific point.
What you now see on the screen is from where I come. It is a picture taken in the late 1950s, of my mother standing in the yard of our new homestead in rural northern California. "New" perhaps isn't the right descriptor for such a Grapes of Wrath-like image, but I'm actually quite proud of that place, and my family, and the point in time it represents.
My father was the first English-speaking person in his Italian immigrant family of farm laborers. He was orphaned by fourth grade. My mother, the youngest of eight, rode in the exposed back rumble seat of the family car for their entire move from Colorado to California during the dust bowl days. Suffice to say that the roads weren't always paved.
For a long time, give or take that homestead, my parents had nothing to call their own other than an incredible work ethic and a no-excuses attitude. However, they did have something to give me, and it was worth more than I could at the time comprehend. They gave me their values.
As a result, when I had the opportunity to be the first in my family to pursue higher education, I seized it, even though I wasn't very sure what it was or what it meant.
Truthfully, at first, I wasn't a good student. I wasn't even sure how to be a good student.
However, as I matured enough to realize the power of higher education, I realized how it could forever change not just my life but the lives of those around me. That was nothing short of intoxicating, and a feeling I never wanted to be without. As a result, I have spent my entire 36-year career in higher education – with the intent of inspiring that same feeling, that same power, in as many others as I could.

Twelve years ago, I had no ties to North Dakota. I had been to Fargo once, roughly 25-some years earlier for a single brief meeting, and that was my only exposure to the state, to Fargo, and to NDSU. In fact, during that visit I never stepped foot on the campus.
This job appealed to me, though, because I saw NDSU's potential, uniquely in our state, to change the trajectory of everything and everyone it touches. I saw the potential to improve individual lives and plant seeds of economic diversity that will benefit generations to come. I saw a university with the potential, across the nation, to change people's perceptions of North Dakota to something far more positive than we had ever experienced. The best part? Over the past twelve years, we've done exactly that.
When you think about the span of time from that 1950's image of my mother, to this stage today, the power of higher education and by extension NDSU is clear, and is clearly extraordinary. In a single lifetime, it has transformed me, and you, and people we may not know, and people we'll probably never meet. That realization, has led me to think about how I could pay it back to NDSU.
I have concluded that I can't ever do enough.
I have concluded I can only do – everything I possibly can.
That is why, I recently documented, that my entire estate will be left to NDSU.
I have enormous faith in the future of North Dakota State University, and I thank you for letting me be a part of its past, present and future – that we contribute – to the people we serve.