Welcome to Foundation Seedstocks Project
North Dakota Foundation Seedstocks (NDFSS) Project at NDSU is a self-supported program. Funds are derived from charges placed on distributed seed. These funds not only provide for the director's office and staff at NDSU, Fargo, but also provide financial assets back to the Agronomy Seed Farm and RECs to support infrastructure and activities. Foundation seed increase activity involves approximately 60 cultivars and pre-released advanced lines of about 12 crops each year. Carry-over inventory is maintained for varieties with limited demand with production occurring as necessary. Total foundation seed inventory available for distribution is in excess of 50 varieties. The NDFSS Project also provides for the increase of experimental advanced lines with the potential for release, maintains seed of over 500 inbred sunflower lines for distribution, and provides for the distribution of grasses and forbs from the USDA NRCS program located at the Plant Materials Center in Bismarck, ND. NDFSS works closely with North Dakota Crop Improvement and Seed Association (NDCISA) and the County Crop Improvement Associations to provide for a rapid clean genetic increase of newly released varieties. These activities allow ND commodity growers to have quick access to new varieties and the economic advantages they provide.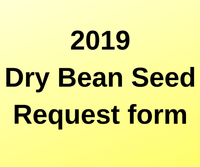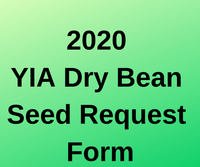 Facilities and Contacts
Plant Sciences Department
NDSU, Fargo
Steve Sebesta, Director                    701-231-8140
Gonzalo Rojas, Assistant Director    701-231-8168
Toni Muffenbier, Office Manager       701-231-8067
Joyana Baumann, Lab Manager       701-231-8542
Production, Conditioning & Seed Distribution Locations

Agronomy Seed Farm, Casselton, ND
Brian Otteson  701-347-4743
Carrington Research Extension Center, Carrington, ND
Dave Copenhaver, 701-652-2951

Langdon Research Extension Center, Langdon, ND
Randy Mehlhoff, 701-256-2582

North Central Research Extension Center, Minot, ND
Chad Anderson, 701-857-7679

Williston Research Extension Center, Williston, ND
Kyle Dragseth,  701-774-4315

An additional seed production and storage facility is located in Hettinger, ND at the Hettinger Research Extension Center, 701-567-4323.